As part of the preparation of SVOM mission, a scientific workshop from 10 to 15 April 2016 at Ecole de Physique des Houches in the Chamonix valley, called « The Deep and Transient Universe in the SVOM Era: New Challenges and Opportunities ».
This workshop aimed to gather the scientific community (Chinese and French) interested in the project. Although the study of gamma ray burst remains a main goal of the mission, the time dedicated to targets of opportunity will grow up like we noticed for the Swift mission. And thus, SVOM is also a multi wavelength mission devoted to the study of the transient sky. The subjects discussed were very diverse: gamma ray burst, Galactic X-ray binary, active galactic nuclei or even the distant Universe. Research of messengers that are non-photonic like gravitational waves or neutrinos were also discussed during the workshop.
It also allowed the participants to put the bases of a white paper. This document is going to be presented during the end-of-phase B review, which will take place in China in July 2016. It will provide a work basis to the scientific community interested in the SVOM mission. Gathering more than 70 participants, mostly Chinese and French, the workshop was an opportunity to develop contacts and dialogues in the country setting of the Ecole de Physique des Houches.
The schedule and the presentations of the workshop are available here.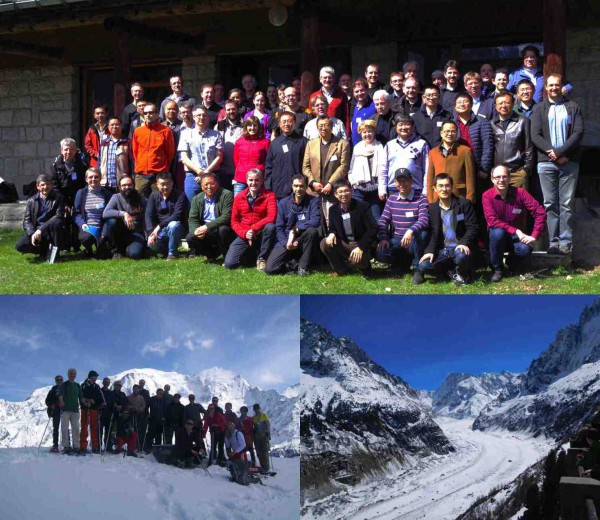 This meeting was the first one of a series of yearly appointment open to the community. The next one is planned in April/May 2017 in the province of Guizhou in China near the giant radio telescope FAST presently under construction.
Consult the white paper prepared following this workshop: The Deep and Transient Universe in the SVOM Era: New Challenges and Opportunities – Scientific prospects of the SVOM mission (2016 edition)