From mid-February to mid-March 2019, the Chinese and French SVOM project teams carried out the first coupling of the ECLAIRs and MXT instrument calculators with the SVOM satellite. The objective of these tests was to validate the electrical interfaces between the French equipment and the rest of the satellite.
On the French side, the ECLAIRs and MXT calculators are represented by their Engineering and Qualification Models (EQM). These models are, for their material part, fully representative of future flight models. On the other hand, the software part is limited to the command / control part interfaced with the satellite. At this stage, no science is implanted in the calculators. On the Chinese side, the satellite is represented by all the electronic boxes of the platform's various equipment and payload, all assembled on a table, in a "Flat Sat" configuration.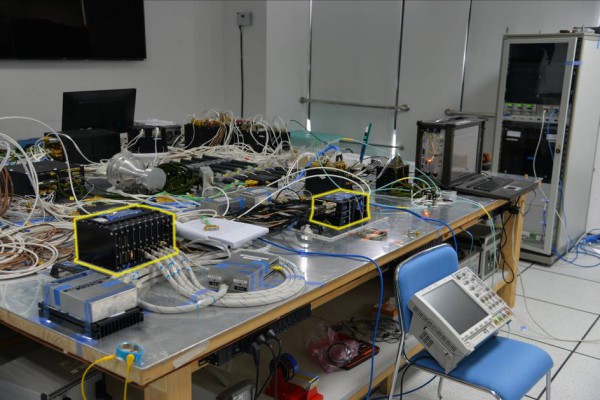 The test sequence was carried out in two stages. In a first phase, the teams coupled the calculators electrically with the rest of the Flat Sat. During this step, all connectors, harnesses and electrical signals must be checked before gradually connecting the power supplies and then the various communication channels. At the end of this first phase, the French computers are connected to the satellite, powered by it and are able to communicate with the payload computer. The second phase can begin. The aim is to validate the proper functioning of the entire payload. Several test sequences are carried out to validate the different communication channels (Telemetry, remote controls and alert messages) and operational programming (Alert sequence, instrument mode management, South Atlantic Anomaly management, configuration table management).
This first meeting between Chinese and French equipment was also the opportunity to test the assembly of French boxes on the future satellite model used to qualify SVOM. This confirmed that the holes fall in front of the holes and that everything was properly installed.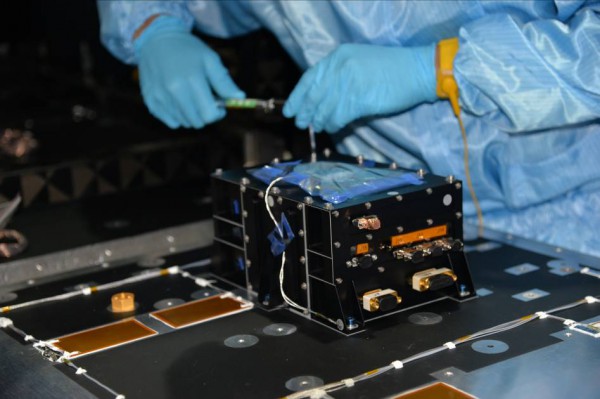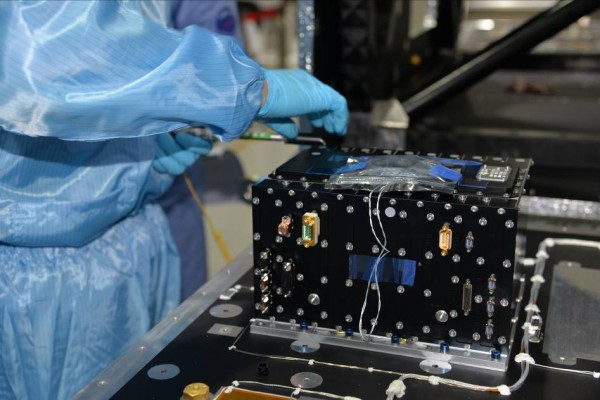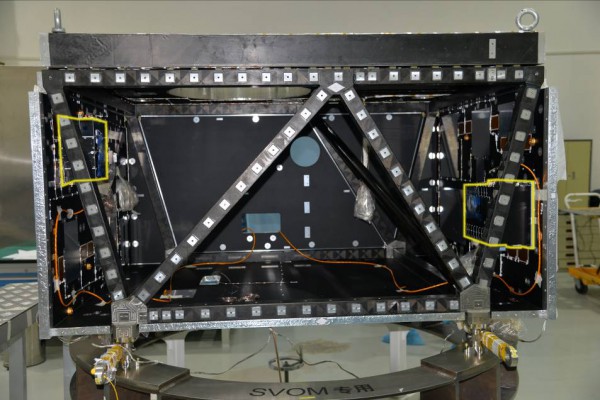 At the end of one month of activity, the results of this first campaign of Franco-Chinese activities are very positive. From a technical point of view, all the objectives have been achieved. On a more human level, these first activities made it possible to define a common basis of work that was respectful of the cultures of the two teams, in a spirit that was always positive and constructive.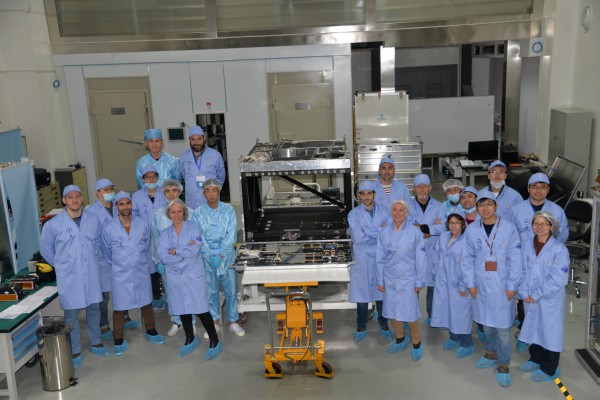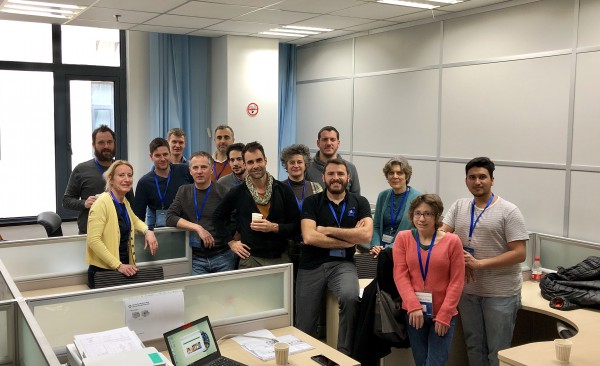 Rendez-vous now at the beginning of the summer to continue the activities with the arrival of the mechanical and thermal models of the 2 instruments ECLAIRs and MXT, their integration on the satellite and the environmental test campaign.