A meeting on the advancement of the SVOM project took place from 21 to 25 March 2016 in Shanghai inside the building of SECM (Shanghai Engineering Center for Microsatellites). One of the aim of this assembly was the preparation of the end-of-phase B review, which will be held from July 4 to July 8 in Yantai, in the Shandong province.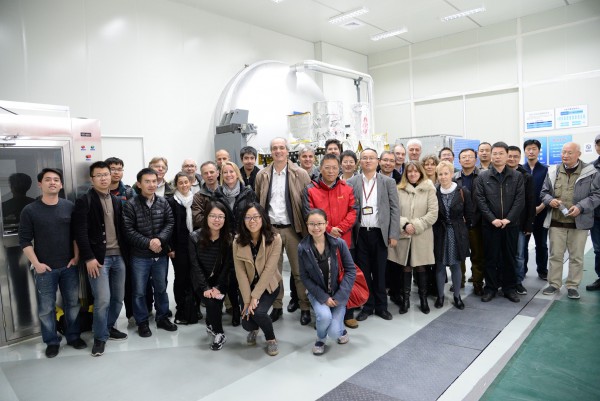 This meeting was also an opportunity to check the numerous advancement and more particularly the realization of two models of development of the SVOM satellite: the structural and thermal model (STM) and the electric model (EM), both presentated to the French team.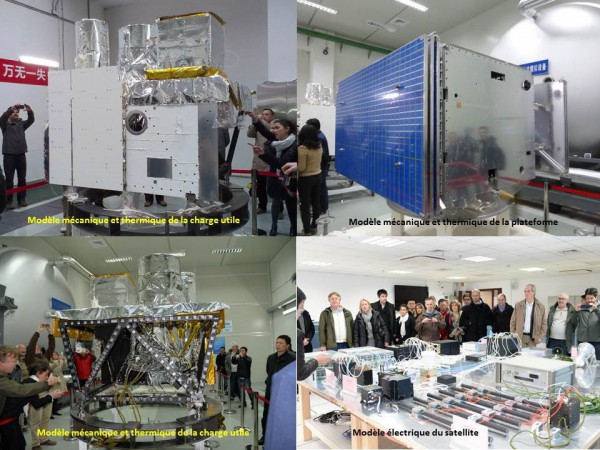 Video of the STM: in this video of the structural and thermal model, we recognize the model of the platform with its solar panels here folded (in blue) and the model of the payload with its scientific instruments (VT, MXT, ECLAIRs). The set will be integrated in April 2016 then placed inside a vacuum chamber of the SECM. A phase of thermal tests will begin for one month.
Video of EM: In this video of the electrical model, we recognize the different units of the platform in particular those of the altitude control system, the stellar sensor and the magnetic torquers.
Glossary :
STM (Structural and thermal model): model developed to predict the structural and thermal behavior of an object
EM (electrical model): model to test the functional and electric behavior and audit the absence of interferences between different Equipment.