The end-of-Phase C Review (Critical Design Review) was held by videoconference from June 29 to July 10, 2020.
The SVOM project has been strongly impacted by the covid-19 pandemic. At the end of January, the Chinese teams were confined and testing activities in Shanghai on the satellite qualification model were suspended. The Chinese teams gradually resumed work in March, but it was then the turn of the French teams to be confined… Today, activities have resumed in all the laboratories but travel is still severely restricted and we do not expect any meetings before late autumn or even early next year.
It is in this particular context that the end-of-phase C review was held. Since it could not be held in person, it consisted of a series of video-conferences spread over two weeks, scheduled in the morning in France and in the afternoon in China. The first week was devoted to presentations by the SVOM team and the second week was dedicated to questions/answers between the review group and the SVOM teams.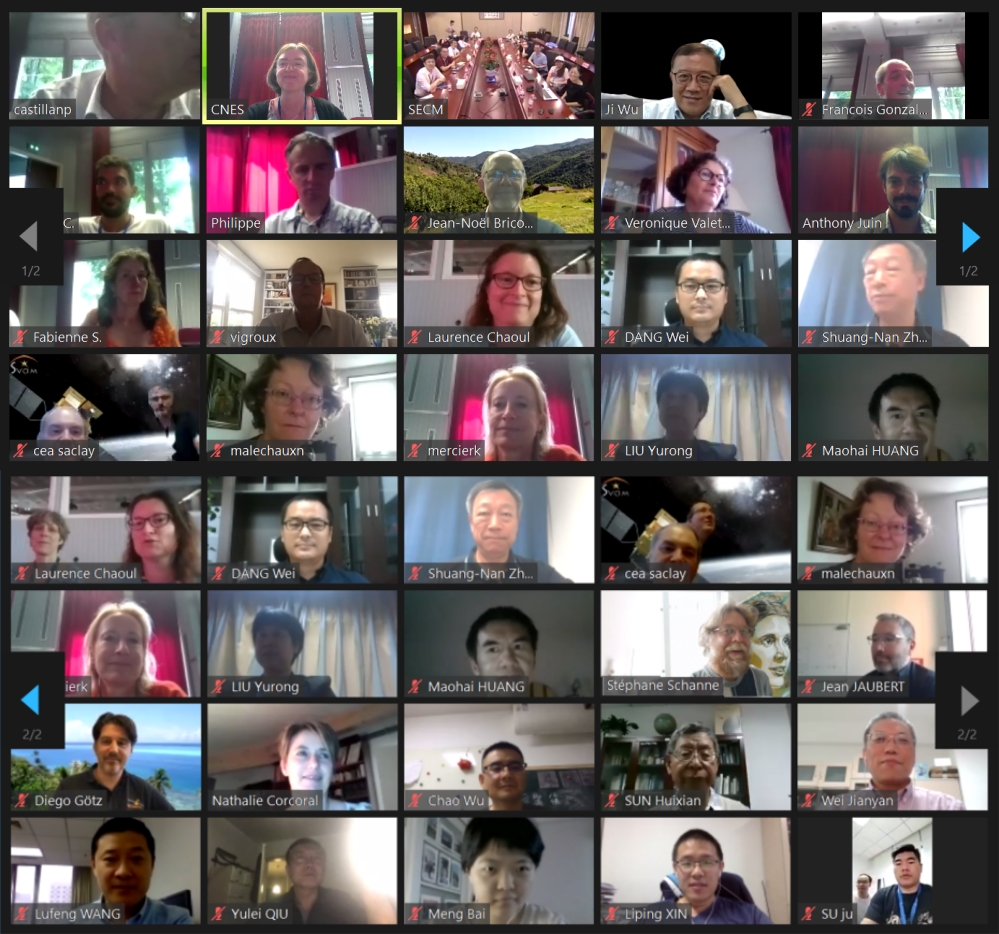 The objective of this review was to verify that the system developed for the SVOM mission meets the scientific requirements of the mission. After two weeks of discussion, the review group did not identify any major problems. The impact of the pandemic on the project as a whole was assessed and a delay of 5 months on the initial planning was noted. The launch of SVOM is now scheduled for early June 2022.
At the end of the meeting, the review group congratulated the SVOM team for the success of Phase C and encouraged them to continue in Phase D in the same spirit of cooperation.
Recall below the different phases of a space project:
– Phase 0: mission analysis
– Phase A: Feasibility study, concluded by the Preliminary Requirement Review.
– Phase B: Preliminary Design, concluded by the Preliminary Design Review.
– Phase C: detailed design, concluded by the Critical Design Review.
– Phase D: implementation and qualification
– Phase E: Operation