The flight model of the ECLAIRs coded mask delivered to CNES.
Produced under the responsibility of the Astroparticle and Cosmology laboratory (APC, Paris) in partnership with CNES and CEA, the flight model of the ECLAIRs telescope's coded mask has just been delivered to CNES. This step marks the end of years of studies and developments for the teams in charge of the design and production of this element.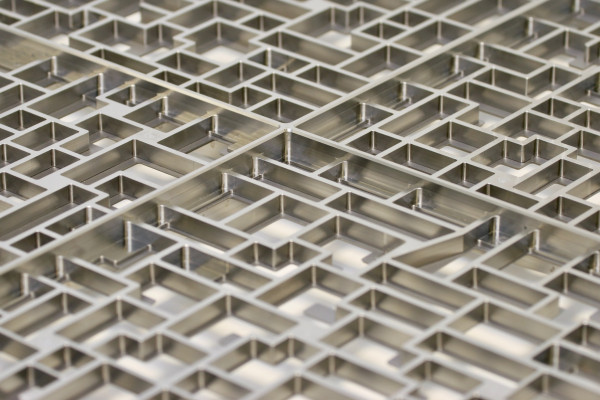 The mask is a complex structure, combining tantalum for the scientific aspects and titanium for the mechanical resistance. Several challenges had to be met in the construction of this instrument. In particular, in order for the ECLAIRs camera to remain sensitive to photons of energy as low as 4 keV (the threshold set by the mission's scientific objectives), no support structure that would absorb low-energy photons was allowed. This constraint led to numerous studies and tests (in particular, the mask must resist the intense vibrations experienced during lift-off) until a model was produced that met all the requirements.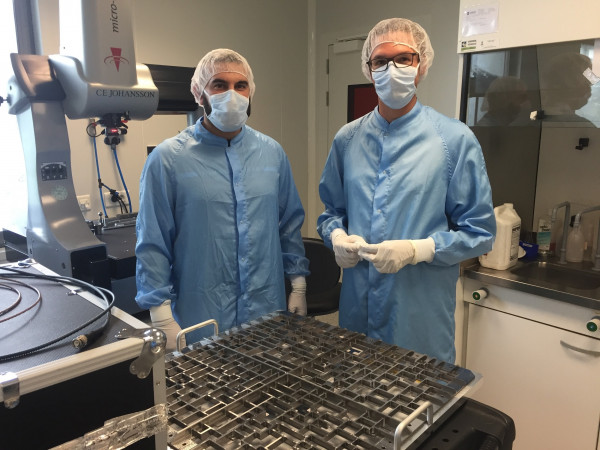 Links (french) :
IN2P3 : https://in2p3.cnrs.fr/fr/cnrsinfo/satellite-svom-le-laboratoire-apc-livre-le-masque-code-de-linstrument-eclairs
Université de Paris : https://u-paris.fr/un-masque-code-pour-sonder-le-passe/?pk_campaign=Personnels